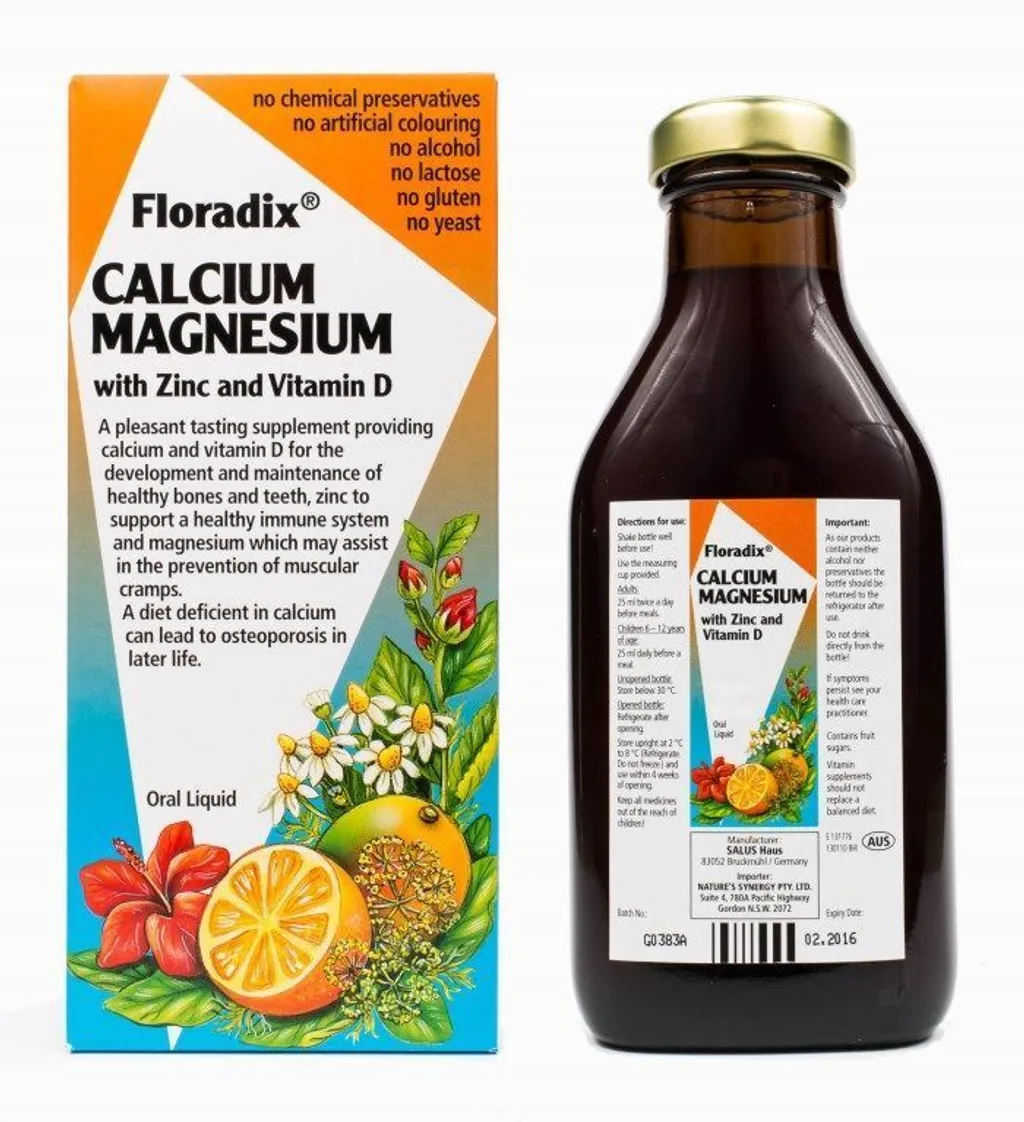 Floradix - Calcium Magnesium with Zinc and Vitamin D 250ml
A delightful supplement that aids in supporting bone and immune health!
Helps to maintain a strong immune system.
Helps to strengthen bone and tissue.
Stimulate the absorption of calcium for healthy bones and teeth and assists in the improvement of general well-being.